News
Save the Date: 2022 PNW Palliative Care Conference
February 8, 2022
Pinned
Back to top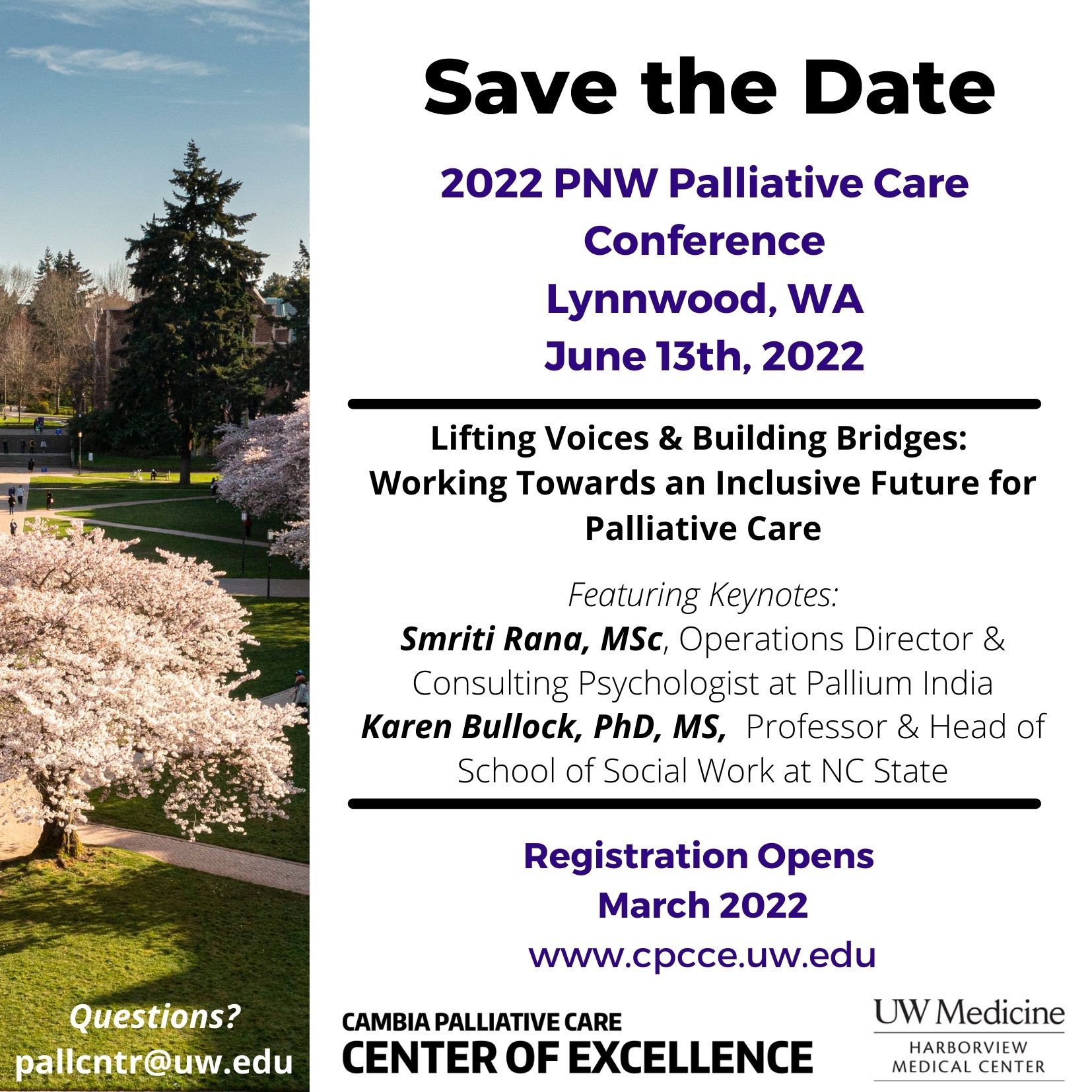 We are pleased to announce that the 2022 PNW Palliative Care Conference will be hosted on Monday June 13th, 2022, in Lynnwood, WA.
This upcoming conference is entitled, "Lifting Voices and Building Bridges: Working Towards an Inclusive Future for Palliative Care" and themes include primary palliative care and health equity. Our keynote speakers will be Smriti Rana, MSc, Operations Director and Consulting Psychologist at Pallium India, and Karen Bullock, MD, Professor and the Head of the School of Social Work at North Carolina State University.
Be sure to mark this date on your calendar! Registration will open in March, and we will follow-up with additional details then.