Details
Title:
2022 Pacific Northwest Palliative Care Conference
Lifting Voices & Building Bridges: Working Towards an Inclusive Future for Palliative Care
Location:
3711 196th St SW
Lynnwood, WA 98036
Date & Time:
Monday June 13th, 2022, from 8:00 AM to 4:00 PM PST
Program
Help us save paper by accessing your 2022 PNW Palliative Care Conference Program here.
AGENDA & Materials
Time (PST)
Description
Materials
8:00-8:30 am
Registration & Breakfast
 
8:30-8:35

Welcome & Introduction w/ Nauzley Abedini, MD, MS & Susan Merel, MD

 
8:35-8:45
Cambia PCCE Update w/ Peggy Maguire, JD & Erin Kross, MD
 
8:45-9:45
Minding the gap: human solutions to global health problems w/ Smriti Rana, MSc
 
9:45-10:30
Palliative care in the Four Corners region: striving to provide culturally congruent care for Native American patients w/ Ellouise Darwin, LMSW; Annie Huang, MD, MPH; Kathy Morsea, MD & Gary Vaughn, MD
 
10:30-10:45
Break
 
10:45-11:45

Morning Breakout Sessions (Choose One)

 

 
 
Existential expedition: exploring our beliefs to help others explore theirs w/ Debra Jarvis, MDiv, MA
 
 
Trauma informed palliative care w/ Charity Bishop, MD; L. Emily Cotter, MD, MPH & Esme Finlay, MD
 
 
A blended in-person and telehealth palliative care consultation model to serve rural hospitals w/ Adrienne Goldberg, PhD, LICSW; Amber Moody, RN; Kevin Murphy, MD, MSW & Gregg VandeKieft, MD, MA
 
 
Approaching ethical dilemmas in the care of seriously ill patients w/ Elizabeth Vig, MD
 
11:45-12:45 pm
Lunch
 
12:45-1:45
COVID-19, palliative care and racial equity: a call to action w/ Karen Bullock, PhD, MSW
 
1:45-2:45

Research Update

A race conscious approach towards racially marginalized patients with serious illness w/ Crystal Brown, MD MA

How health equity research can inform having an equitable and inclusive palliative care clinical practice w/ Megan Shen, PhD

​An assessment of burden of poverty in pediatric leukemia patients: Could social change be the next frontier in childhood oncology? w/ Kristine Karvonen, MD

 
2:45-3:00
Break
 
3:00-4:00
Afternoon Breakout Sessions (Choose One)
 
 
Conversation w/ Karen Bullock, PhD, MSW
 
 
Trauma informed palliative care w/ Amber Piranio, ARNP
 
 
Addressing the unique palliative care needs of LGBTQ+ individuals and their loved ones w/ Ruben Rivera-Jackman, MNPL
 
 
Honoring cultures at the end of life w/ Tracy Hirai-Seaton, MSW, LICSW & Nathan Yemane, MSW, LICSW
 
4:00-4:05
Closing Remarks w/ Nauzley Abedini, MD, MS & Susan Merel, MD
 
Health & Safety
We take your health and safety seriously and have taken the utmost precautions in planning this event. We require all individuals at the conference wear a mask regardless of vaccination status. Proof of vaccination is required to attend the conference. Following CDC guidance for physical distancing, attendance capacity will be reduced (up to 50% capacity). For your safety, we have rented the whole venue to allow for greater distancing. 
Eating, Drinking, and De-Masking 
We ask that all individuals unmask only when actively eating and drinking. Please refrain from eating during active sessions; eat during designated meal and break times and keep 6' distance from others. There will be limited outdoor seating at the front of the building for your use.
Increased Sanitation 
High-touch surfaces will be cleaned hourly, and furniture in common areas will be cleaned during breaks. We will ensure there are hand sanitizing stations interspersed through the meeting space. 
Continuing Education
We offer Continuing Medical Education (CME) credits for the disciplines listed below: 
Nursing Continuing Education
Registered Nurses, this course counts as 5.75 Contact Hours. This class is sponsored by Harborview Medical Center, Seattle, Washington, which is approved as a provider by the California Board of Registered Nursing.  California Provider #CEP 17155. 
MD's & Other Providers Requesting CME Certificates 
The University of Washington School of Medicine is accredited by the Accreditation Council for Continuing Medical Education to provide continuing medical education for physicians. 
The University of Washington School of Medicine designates this live activity for a maximum of 5.75 AMA PRA Category 1 Credits™. Physicians should claim only the credit(s) commensurate with the extent of their participation in the activity. 
Social Work Continuing Education 
This workshop is approved for a maximum of 5.75 CEs by the Washington Chapter, National Association of Social Workers (NASW) for Licensed Social Workers, Licensed Marriage & Family Therapists and Licensed Mental Health Counselors. Provider number is 1975-478. 
Chaplain Continuing Education 
For Chaplain Continuing Education Units, this conference is approved for a maximum of 5.75 credits for attendance at all sessions. Please save the program; make note the sessions you attended for your records & record your CEUs. To record your CEUs, please use the 2022 CEU form: http://bcci.professionalchaplains.org/content.asp?pl=25&contentid=33 
SPEAKER BIOGRAPHIES
KEYNOTES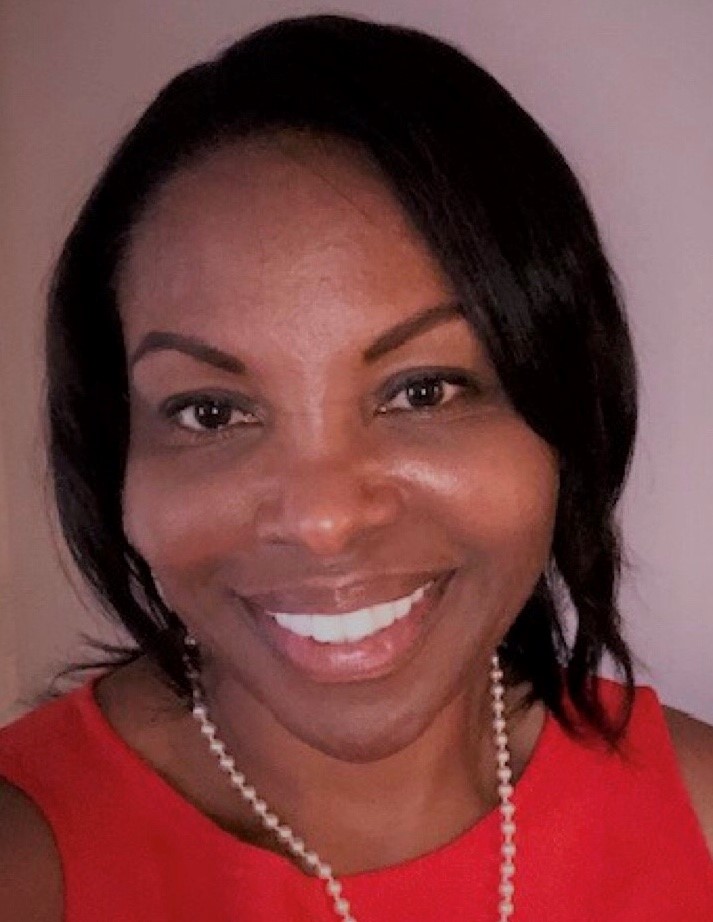 Karen Bullock, PhD, MSW 
Professor & Head of the School of Social Work @ North Carolina State University   
Karen Bullock is Professor and Head of the School of Social Work at North Carolina State University, in the College of Humanities and Social Sciences. She is a John A. Hartford Faculty Scholar and a Fellow of the Gerontological Society of America.  
Karen has more than 25 years of clinical practice experience and her research focuses on serious illness care and cultural competence. She serves on several boards and committees, including the NASW Committee on Racial and Ethnic Diversity (Chair), American Cancer Society Oncology Social Work Research Review Committee (Immediate Past Chair), and the National Academies of Sciences, Engineering and Medicine Roundtable Committee on Quality Care for People with Serious Illness.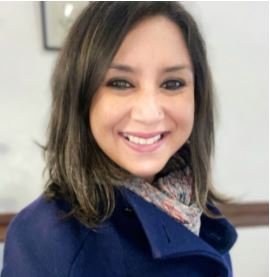 Smriti Rana, MSc
Head - Strategic Programs & Partnerships @ Pallium India   
Smriti Rana heads the Strategic Programs and Partnerships Division at Pallium India, an organization that demonstrates, educates and advocates for the integration of palliative care into mainstream healthcare.  
Her work focuses on ensuring safe access to essential opioid analgesics in India by engaging with the central government and WHO-SEARO. Smriti was an expert for a WHO technical report which provides globally applicable palliative care indicators to assess and monitor provision of palliative care services. She has represented the civil society perspective from Low to Middle Income Countries (LMICs) on various fora, including events hosted by the Vienna NGO Committee (VNGOC) and the UNODC. Smriti is a board member for the International Drug Policy Consortium (IDPC).   
Trained as a psychologist, Smriti began her work in palliative care in 2000 after losing several family members to cancer in quick succession.  She is passionate about equitable access to pain relief, patient and caregiver advocacy, death literacy, appropriate end of life care and decolonizing healthcare.
Presenters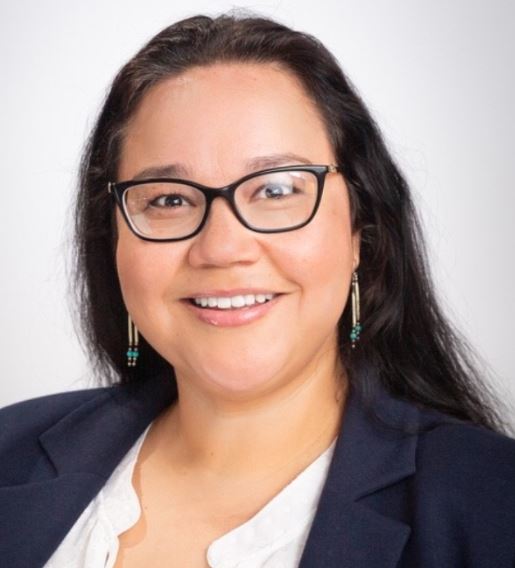 Charity Bishop, MD 
Dr. Charity Bishop is a physician-educator and Assistant Professor in the department of Family and Community Medicine at the University of New Mexico (UNM). She is member of the Akimel O'odham tribe of Arizona. She works to improve care for Indigenous patients by educating physicians, students, and staff in best practices of working with this population and launched an Indigenous Health Course at the UNM School of Medicine in 2021.  She provides trauma informed care in primary care and a special clinic for children at risk for developmental delay and their families.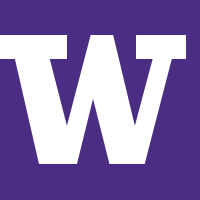 The spotlight title goes here
The spotlight subtitle goes here.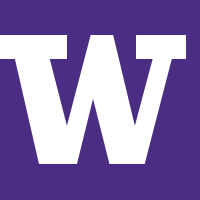 The spotlight title goes here
The spotlight subtitle goes here.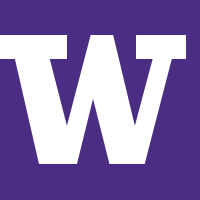 The spotlight title goes here
The spotlight subtitle goes here.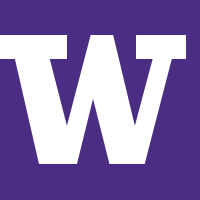 The spotlight title goes here
The spotlight subtitle goes here.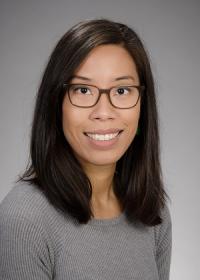 Crystal Brown, MD, MA 
Dr. Crystal E. Brown is Assistant Professor of Medicine in the Division of Pulmonary, Critical Care, and Sleep Medicine, and an Adjunct Assistant Professor of Bioethics and Humanities at UW.  She has previously served as an ethics consultant at Harborview Medical Center (HMC). Her research focuses on racial inequities in communication during serious illness.  She is funded by the National Institute on Minority Health and Health Disparities and was recently selected as a Robert Wood Johnson Harold Amos Medical Faculty Program Finalist.  She recently received a UW Department of Medicine Diversity Academic Development Scholarship Award.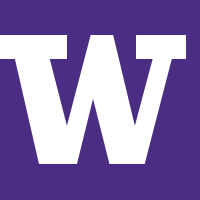 The spotlight title goes here
The spotlight subtitle goes here.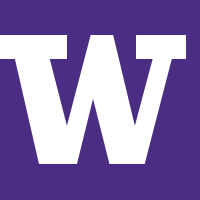 The spotlight title goes here
The spotlight subtitle goes here.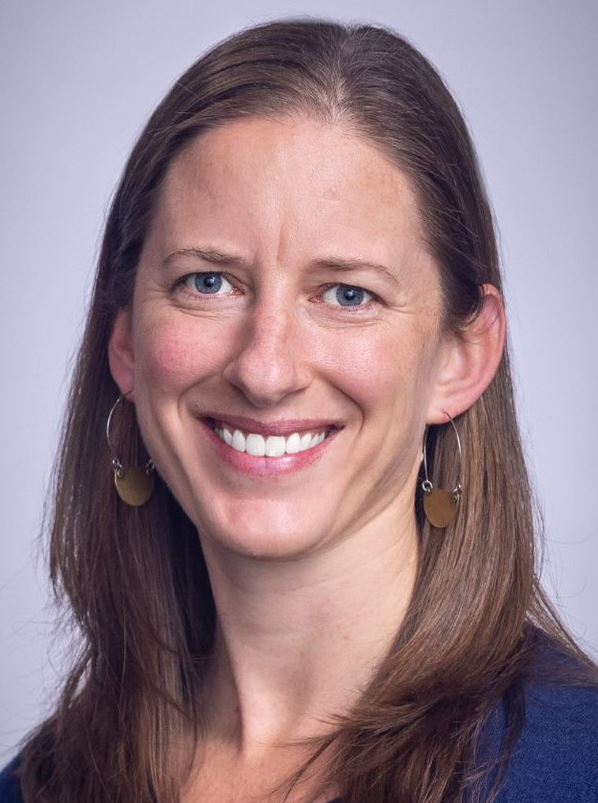 Emily Cotter, MD, MPH 
Dr. L. Emily Cotter is a Clinician Educator and Assistant Professor in the Division of Palliative Medicine at UNW School of Medicine (SOM). She graduated from the George Washington University SOM, completed her family medicine training at Contra Costa Regional Medical Center, and holds a master's degree in Public Health from UC Berkeley. She has a long-standing interest in working with populations that have experienced trauma, with specific interest in educating learners about principles of trauma informed care as a means to improve patient-centered clinical care and promote health equity.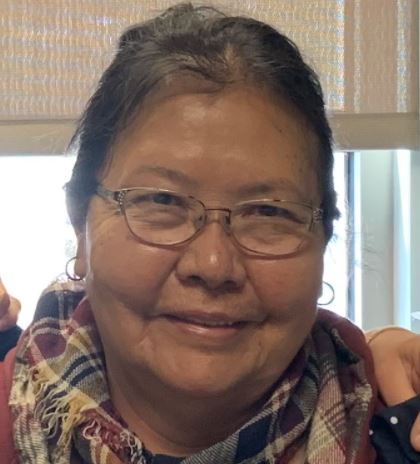 Ellouise Darwin, LSMW 
Ellouise is currently a Palliative Social Worker at the Navajo Area Indian Health Services (IHS) at Gallup Indian Medical Center. She works with Palliative Care patients within the Four Corner Region and strives to provide culturally congruent care for Native American patients. She has worked with the Navajo/Dine' people at IHS for 29yrs. Ellouise was born and raised on Navajo reservation. Her first language is Navajo/Dine' and she is Navajo/Dine'. From a young age, she was taught to be a caring and compassionate person, and to have hope and spirituality. Ellouise dedicates all her work in honor of her beloved mom who taught her well.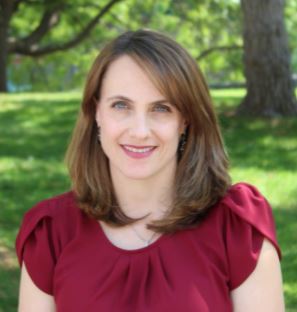 Esme Finlay, MD 
Dr. Finlay graduated from the University at Buffalo SOM, completed her training in Internal Medicine, Oncology and Palliative Medicine at the University of Pennsylvania, and has practiced medicine in New Mexico since 2009.  At UNM, Dr. Finlay is an Associate Professor, Medical Educator, and practices outpatient Palliative Medicine. She is the Hospice and Palliative Medicine Fellowship Director, and directs a longitudinal course for 3rd students which addresses cross-cutting topics in medicine such as communication skills, professional identity formation, diversity, equity and inclusion and trauma informed care.  .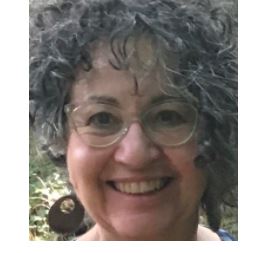 Adrienne Goldberg, PhD, LICSW, APHSW-C 
Since 2018, Adie has served as a clinical social worker at Providence Sacred Heart's Advanced Heart Failure and Transplant program in Spokane, WA. A published author and sought-after public speaker, she has earned multiple academic and clinical accreditations, including a doctorate in social work – her dissertation focused on delivering palliative care in rural communities. Having worked in medical settings throughout her career, she was a founding member of Asante Regional Medical Center's palliative care team in Medford, OR. She received the Social Work Hospice & Palliative Care Network Clinical Social Worker of the Year award in 2018.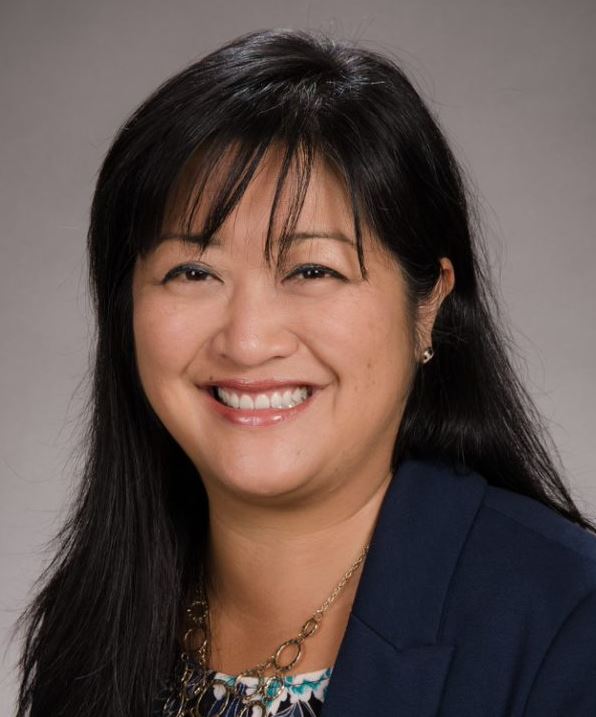 Tracy Hirai-Seaton, MSW, LICSW 
Tracy is the new Patient Liaison with UW Medicine Risk Management. She provides support to patients and their family and communicates with teams in events of harm. She is the Co-Chair of UW Medical Center's (UWMC) EDI Committee, leader in the AAPI Caucus, and trains in interrupting bias and TGNB healthcare. Recently, Tracy served for 23 years as a social worker at HMC and UWMC in the ICU, Orthopedic and ED services. She was the social worker in the COVID-ICU at the start of the pandemic and learned new ways of implementing end of life care. She is the recipient of UWMC's CARES award and UW Medicine's Martin Luther King Community Partner for her equity, diversity, and inclusion work.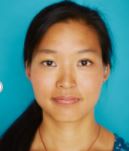 Kuang-Ning Huang, MD, MPH 
Kuang-Ning "Annie" Huang, MD, MPH is currently a Family Medicine and Palliative Medicine physician at Gallup Indian Medical Center in Gallup, NM.  Dr. Huang earned an MPH from UC Berkeley and MD from U Vermont.  She completed her Family Medicine Residency training at the U Vermont Medical Center and a two-year Global Health Equity Fellowship (HEAL) at UCSF.  During this fellowship, she worked at Tsehootsooi Medical Center on Navajo Nation and with Last Mile Health, a community health worker-based organization in Liberia. She completed the UW Hospice & Palliative Medicine fellowship, and continued as a Family Medicine faculty member and with the Inpatient Palliative Medicine Consultation Service.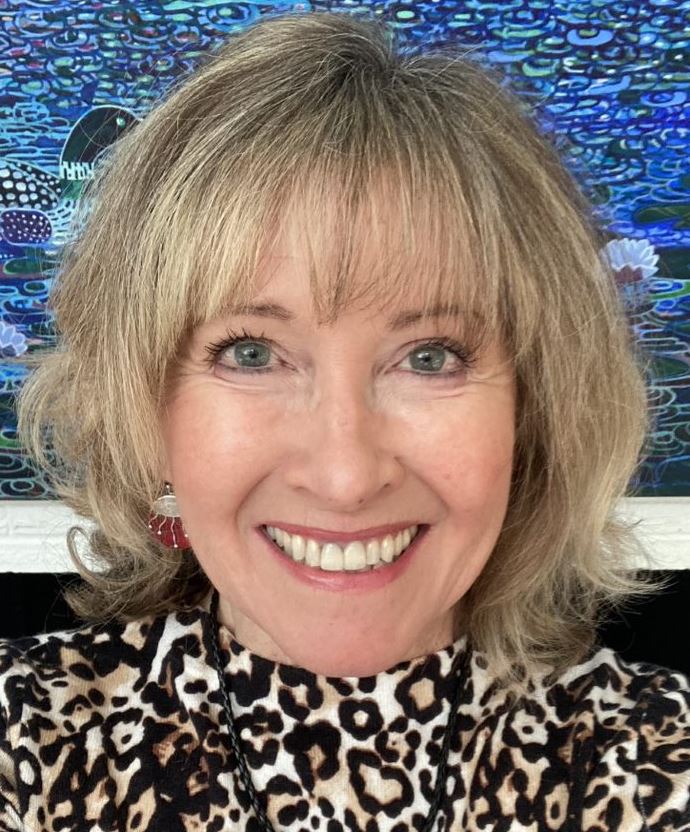 Debra Jarvis, MDiv, MA 
Debra Jarvis has been a hospice chaplain and is currently a spiritual care provider at UWMC. She is the author of It's Not About the Hair: And Other Certainties of Life & Cancer (Sasquatch Books, 2007) which was a finalist for the 2009 Washington State Book Awards.  She produced the 12-minute educational film, Palliative Care: Improving Quality of Life for People with Serious Illnesses (www.palliativecarevideo.com). Jarvis received her Master's in Divinity from Northwest Theological Union, Seattle, 1989; an MA in Christian Arts from New College, Berkeley, 1984; and a BA in Communications from UC Berkeley in 1977.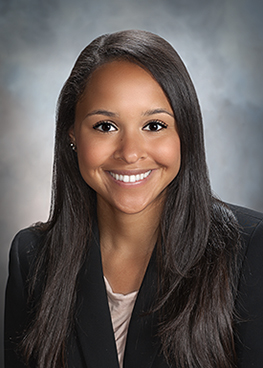 Kristine Karvonen, MD 
Kristine is currently a pediatric hematology oncology fellow and health equity fellow at University of Washington/Seattle Children's hospital. Her research interest is the role of social and contextual determinants of health in survival disparities for children with cancer who belong to historically marginalized racial and ethnic groups.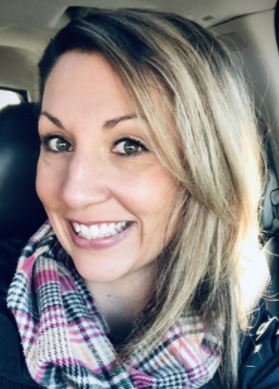 Amber Moody, RN, CHPN 
Amber has been a RN for 14 years. In those 14 years she's been involved in several diverse environments and specialties including; Critical Care, Infusion Therapy, Hemodialysis, Med/Surg, and most recently in Palliative Care as an inpatient program nurse that collaborates with the Telehealth Palliative Care team. She has a certificate in Palliative Care from the Shirley Institute and is a Certified Hospice and Palliative Nurse (CHPN). In her current role, her passion for rural health and palliative care comes together in a beautiful program offered at local critical access hospitals.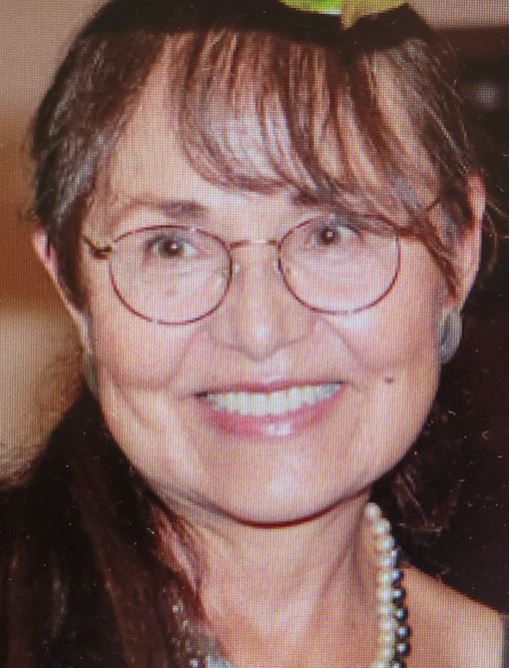 Kathy Morsea, MD 
Dr. Morsea trained at UC Davis, including her BS in Environmental Toxicology (1988), MD (1993), family medicine residency (1996), & faculty development fellowship (1997). She has been at Gallup Indian Medical Center since 1999, sat on its traditional medicine committee for 18 years, & started the palliative care program in 2010. She provides palliative care, pain, & family medicine services. She is board certified in Family Medicine & is Hospice Medical Director. Her family is from Crystal, NM & her Navajo primary clan is Red Running Into Water. Dr. Morsea raised 3 children, & is restoring her grandfather's homestead. She fosters interests in nutrition & traditional medicine, integrating concepts of both into her practice.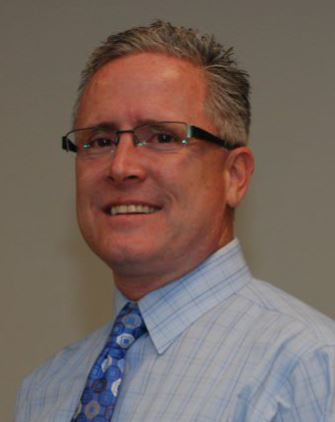 Kevin Murphy, MD, MSW 
Kevin Murphy, MD, MSW, currently serves Providence Institute for Human Caring as the Executive Director for the Palliative Practice Group & TelePC. Dr. Murphy is a strategic Healthcare Leader with experience working with clinical integration and healthcare delivery systems. He is responsible for strategic planning, business development, risk-management, quality improvement, staff recruitment, training, and employee retention. He is well-regarded as a dynamic group motivator with proven accomplishments in the areas of program development and optimization, governance and organizational structure, healthcare system strategy, legal considerations, contracting strategies, and revenue cycle improvements for healthcare systems.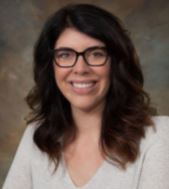 Amber Piranio, ARNP, RN 
Amber Piranio has been an RN for 15 years and an ARNP for 5 years. Her RN experience was spent primarily in community-based hospice. She spent three years in rural primary care in the ARNP role before transitioning to palliative care in March of 2020. Amber received her MSN from Gonzaga University in 2016 and is currently a DNP candidate with Gonzaga University (projected graduation in August 2022). Her DNP project revolves around the importance of trauma-informed care in palliative care. Amber and her husband, along with their young daughter, live in Lacey, Washington.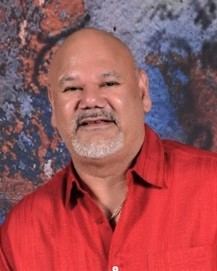 Ruben Rivera-Jackman, MNPL, PSC 
Ruben Rivera-Jackman, MNPL, is a speaker, trainer and nonprofit leadership consultant, and has an accomplished 30+ year career as a nonprofit leader with practical experience in a diverse range of management, program development and service delivery applications. Ruben has a passion for working with and advocating on behalf of vulnerable older adults, including LGBT older adults, and has a natural ability of providing instruction and training for adult learners. He is a certified trainer with the National Resource Center on LGBT Aging and serves as an Instructor at Seattle Central Community College. In May 2021, Ruben Rivera-Jackman was recruited by the UW AgePride Center team as a Training Program Coordinator.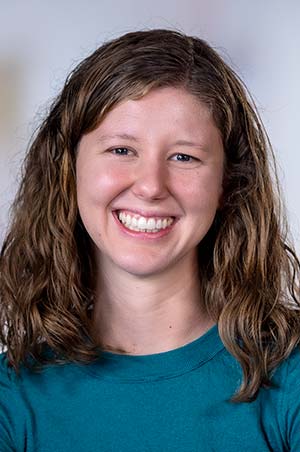 Megan Shen, PhD 
Megan J Shen, PhD, is an Associate Professor at Fred Hutchinson Cancer Research Center. Her NIH-funded research focuses on developing interventions to improve engagement in advance care planning, end-of-life care communication, and improve care outcomes in patients with advanced illness. Much of her work seeks to reduce disparities in end-of-life care communication and outcomes among minority patients. Dr. Shen is an American Academy of Hospice and Palliative Medicine Research Scholar and was selected as a National Institute on Minority Health and Health Disparities Research Institute participant. She has published policy statements and is an op-ed contributor to outlets including USA Today, Huffington Post, Hill Reporter, and Science. Twitter: @meganjshenphd  
Gregg VandeKieft, MD, MA, FAAFP, FAAHPM 
Gregg VandeKieft is the Executive Medical Director for the Providence Institute for Human Caring, supporting palliative care teams across 7 western states. He has practiced full-spectrum family medicine for nearly 20 years. He currently provides inpatient palliative care consults at Providence St. Peter Hospital in Olympia and Providence Centralia Hospital, and provides tele-palliative care support to two critical access hospitals in Eastern WA. Dr. VandeKieft co-chairs the Ethics Committee for Providence's SW WA Service Area and is a UW Clinical Professor of Family Medicine. He received the 2018 Hastings Center Cunniff-Dixon Physician Award and the 2017 Stuart J. Farber Award for Excellence in Hospice & Palliative Care from the Washington State Hospice and Palliative Care Organization.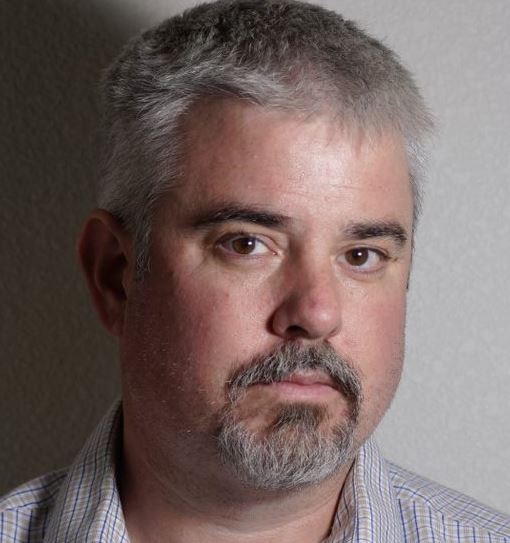 Gary Vaughn, MD 
Dr. Vaughn is the coordinator of the Palliative Care Program at Gallup Indian Medical Center. He obtained his BS from Oregon State University (1997) and completed medical school at Mount Sinai SOM. It was here where he first witnessed the specialty of palliative care in action. Inspired by the compassion and quality of care the palliative care team provided, he sought to make palliative care a part of his practice.  In 2003, Dr. Vaughn returned to the PNW to attend Family Medicine Residency in Boise, ID.  After graduating in 2006, he moved to Gallup, NM to serve as medical officer for the Indian Health Service and has been practicing there ever since.  Dr. Vaughn lives in Pinehaven, NM with his wife and two sons.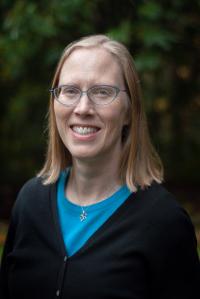 Elizabeth Vig, MD, MPH 
Dr. Vig is an Associate Professor in the UW SOM Division of Gerontology & Geriatric Medicine and is board certified in both geriatrics and palliative care.  Her clinical work in geriatrics and palliative care is based at the Seattle VA Hospital, where she also serves as the Chair of the hospital's Ethics Committee.  She was a VA National Ethics Fellows, completing a clinical ethics fellowship at the U Chicago.  Her research focuses on how people with serious illness and their families make difficult decisions about the kinds of care they receive toward the end of their lives.  She loves teaching about ethics, is interested in promoting clinical wellness, and runs a monthly seminar for UW geriatric medicine & palliative medicine fellows. 
Nathan Yemane, MSW, LICSW
Nathan Yemane grew up locally, attended Green River Community College, and obtained a MSW from U Oklahoma. Since 2010, Nathan has spent the majority of his work in healthcare as a hospice social worker and social work supervisor. He is currently the founder and managing director of YBG Healthcare in Renton, WA. His company has applied to and is awaiting an outcome from the WA DOH Certificate of Need Program to become the first Black-owned hospice in WA. Nathan has been professionally and personally influenced by the writings of Paulo Freire, W.E.B. DuBois, and Elizabeth Kubler-Ross. In his leisure time, he likes to fly his drone, listen to hip-hop, and spends time with his wife and 2 children.  
Questions?
We would love to help! Please reach out to pallcntr@uw.edu.